This event is limited to 100 participants and tickets for the event always sell out quickly. Purchase today to avoid disappointment!
With the purchase of your ticket you receive:
Bus transportation to and from the Mary's Farm

Your own event branded disc with a $20 value

We will keep you well-fed throughout the day with multiple food options including a pig that will be roasting on a spit and tasty dishes from our crew.

Complimentary alcoholic and non-alcoholic beverages throughout the course

Everyone is entered into our premium prize draw

You receive a partial tax receipt from VICrisis.ca for the net proceeds from the event
Please purchase your tickets using PayPal, Debit Card, or Credit Card. All payments will be processed by PayPal. Please note that paper tickets will not be shipped. Do not edit the shipping address in PayPal, kindly leave the "Ship to billing address" option checked. Once payment is complete, you will receive an email receipt from PayPal which serves as your ticket.
Before the tournament, you will receive a waiver form via email. Every player from your group must sign it, so please forward the email to your group and ensure that they complete the digital signature form.
If you purchase more than one ticket, we will send you a form where you can request individual tax receipts for each player.
In case you encounter any issues with checking out, please email [email protected].
Thank you and we look forward to seeing you at the tournament!
Sorry, tickets are sold out. To be placed on the waitlist please email: [email protected]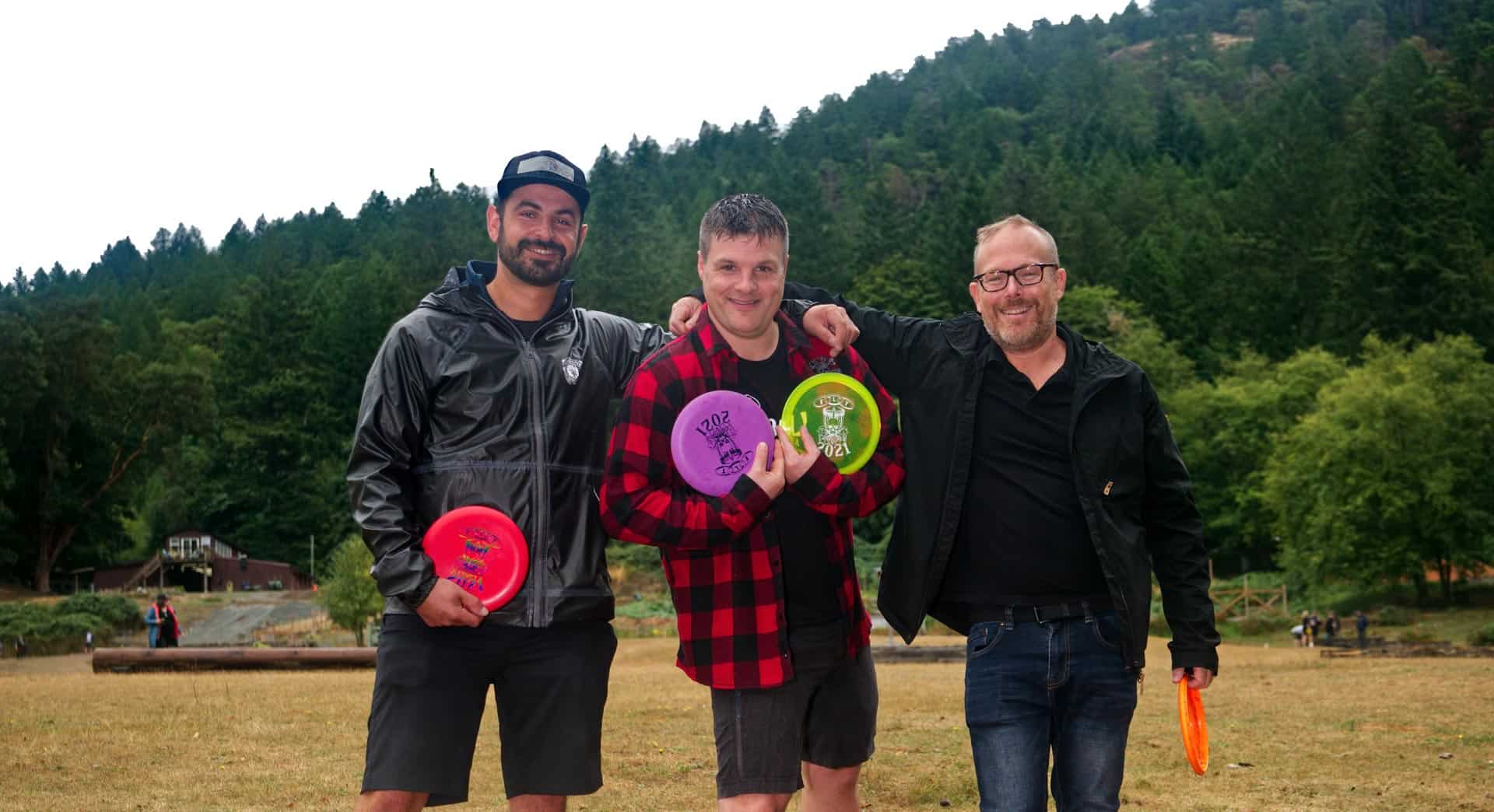 Odd fellows charity disc golf tournament